Philip
[Home]
Howdy ya'll!
Just thought I'd drop a note for the alleleven.com crowd. Finally, Scooter and I have finished the new car: the one you saw in my garage. It looks different now! We started a web site and have only one page so far but it will get bigger as time allows. This car is called the Vision as I started this design in 2001. Originally planned to run in 04, the car just made its maiden race and with the exception of a few normal new car issues, it is great! The link is www.predatorvisiondsr.com. Tell me what you think!

xxxo
P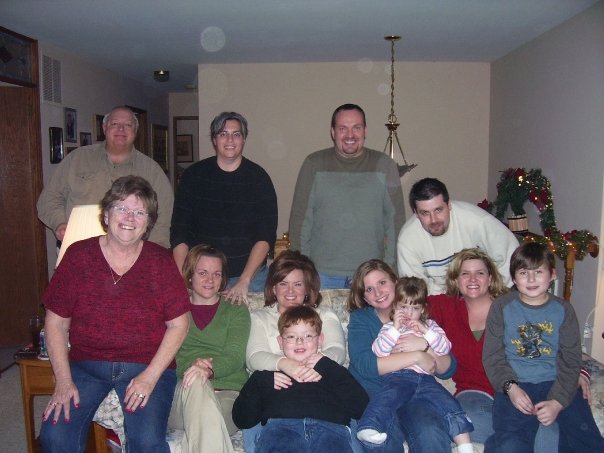 This is the 2004 tale of the Philip and Donna Groebe bunch!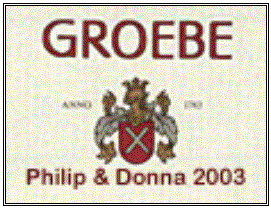 "Cousin Fritz said this is our Crest, so we can use it too!"
2002 Rafting in Jamaica on the Martha Brae. It didn't sink but Phil looks worried!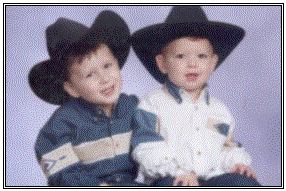 Donna (AKA Uma) is busy busy busy handling the "Central Offices" in her region of SBC. She is in charge of about 7 of them. You know, those are those ugly phone company buildings with no windows! She spend much of her limited spare time tending to our two grandsons needs which apparently the Moms and Dads can't handle as well as Uma can! She is involved with a myriad of charities through her work and continues to be an 'artsy craftsey" type with projects going on all the time. This week, she is making hats, sunflowers, badges and pearls for "Girls Night Out" The plan is for all of them (about 18 total) to dress up and see the movie "Calendar Girls". All I know is that they consistently talk about needing bigger buns? The last GNO was some "Ya Ya Sisterhood" night! Wanna be in the sisterhood, email dgroebe@aol.com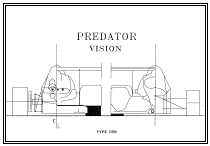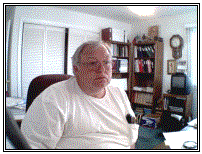 Philip (AKA Poopah), working and teaching as usual. Scooter and Philip sold the old race car operation. As a new venture, He has designed and currently constructing a brand spanking new race car for SCCA DSR racing in 2004. I will send more info when available. Pgroebe@aol.com.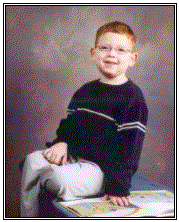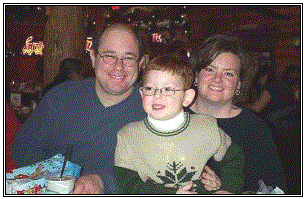 Charlene, Larry, Josh, and now Hannah, the Silverman's and Doofus are all well.
Introducing Hannah my first Grand daughter. Born October 13 at 9lbs 2 oz..20.5" long. She is sooo beautiful and as Aunt Maggie would say, "she has 10 toes and 10 fingers". Both Mom Charlene Silverman and baby Hannah are fine!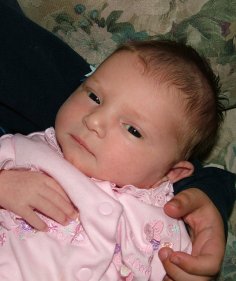 Our oldest, Charlene, is now teaching in Bolingbrook and busy chasing around grandson josh and involved in her Masters program at St. Xavier U in Chicago while dad Larry is in his basement office working as an independent residential fee appraiser. Josh is now 5 and is in pre-school and was recently a lead performer in the Bobby Noonan Christmas Show. He was the snowman and was quite the actor! They live in New Lenox, and can be reached at Charteachs@ameritech.net.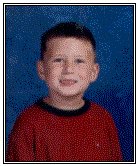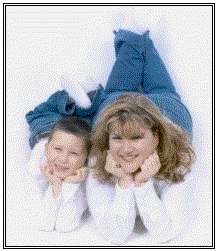 Daughter Christi Rogowski is busy working at CARS auto body in Orland Park. She is a Karaoke fanatic as well and spends hours and hours trying to keep up with our grandson David (7 years) and does a pretty fair job with Donna's occasional help. With the help of some of the realty Groebe's like David, John and Lynn and Chuck, she and David now have their very own townhouse in beautiful downtown Tinley Park, Illinois. Irishsinger27@aol.com
Scooter (AKA Christopher)
has taken up residency with his bride Jessica Heaster in their new townhome in Joliet. They recently were blessed with a puppy. The dog is a Puggle an intentionally breed dog that's half Pug and half Beagle. Named Zowie, she looks just like a miniature bull mastiff and is a real fun puppy. Scooter and Jessica were introduced by older sister Charlene and the rest is history. Jessica teaches at a grade school in Frankfort, Illinois and is also in her Masters program. Scooter runs part of the parts part of the Pep Boys parts store in Orland Park (say that 5 times real fast) and since his exit from racing and entrance into home ownership, he is becoming more like Bob Villa than an Mario Andretti and likes woodworking. So, if you need parts or a coffee table, call Scooter. By the way, a new picture is coming! Ibag00ber@aol.com.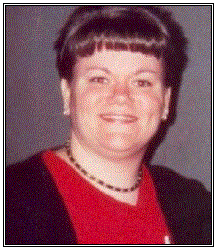 Our Youngest Kim, is teaching a bunch O' Pre K kids at Taft School in South Holland, a position she has held since her graduation from St. Xavier U. Kim is single and lives near the train station in Tinley Park. She graduated from St. Xav's with honors and is a member of the some fancy schmancy honors program and will going to UIC for her Doctorate after completing her Masters Program in the next month or so. She works part time at Walgreen's and is likely the busiest person I know! Greeneyedgrl76@aol.com.
The Old Predator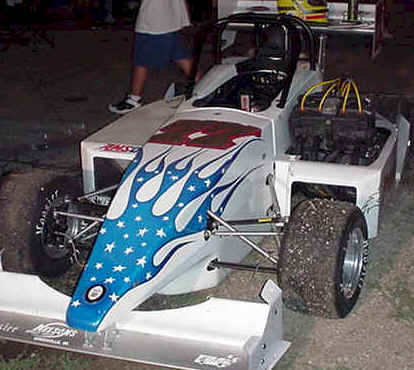 P.S.
Did you know about the Groebe crest or vineyard Weingut Groebe (Vineyard Groebe) and you will find a winery owned by Groebes since the late 1700s. I am in conversation with my new cousin (Fritz:) about ancestor links. Just thought you'd like to know. PS, the wine is available in the States but is in Canada. I am trying get a case or two. Let me know if you want some! Also, there is a Software producer...how about "GroebeSoft"! really.....